A FRANK AND CANDID INTERVIEW!
The Sicilian Flag!
Left: Aged 12 mths! Right: With His Daughter
Samantha!
Willie

Was Born OH! Yes He was, An Only Child, At 6:00am On Sunday 21st September 1947, Of An English Father And Sicilian Mother, He Speaks Fluent

Italian

And Has Always Been Plagued
With Reference To The MAFIA! Willie Grew Up Very Close To His Mum, He Learnt Many Things From Her Including How To Cook, Sew, Knit And Do Hair, Willie Hated School, From The Day He Started, Until The Day He Finished. But Willie Did Go On To College, And Take 4 O's And 3 A~ Levels...(Zoology..Botany..Psychology)...Which He Passed With Grade A's....Show Off...! :).
"Basket Case"
Willie Always Wanted To Go Into The Entertainment Business, He Started Out At Pontins Summer Camp In Weymouth In The "Hi-de-Hi" Days As A DJ. After This Willie Got An All Girl Troupe Together And Went Off To Germany For 20months, Working For The Americans. He Compared Soul Shows, Danced And Choreographed Various Routines, And Has Worked With Many Of The Soul Singers/Bands/Groups Of The Day, Mostly Motown, Plus A Late Night Soul Show on Radio AFN.
Willie The High Roller......!
After A Hectic 22 Months Willie Went Off To Turkey For 6 Weeks. Touring The American Bases. Returning To England For A Well Earned Rest Willie Went Off To Jersey And Worked One Of The Top Clubs On The Island. And Had A Column In The Jersey Evening Post. Willie Got Married In 73. Returned To The Mainland And Went Into Selling. And Has Been In The Amusement Machine Business For 46 Years, But Has Since Retired. Willie Became A Single Parent When His Daughter, Samantha, Was 5 Years Old. "She Is The Greatest Thing That Has Ever Happened To Me" Says Willie "She's Lovely" And, He Is Very Proud Of Her!x
Michael Jackson....!
I Then Asked Willie About General Likes And Dislikes
....
MUSIC:-
Willie Is Strictly A Soul Man, A Kind Of Music Incorporating Elements Of Rhythm And Blues And Gospel Music, Popularized By American Black People,
Motown, R & B, Gospel, Blues, Hip-Hop, Funk,Urban, And Afro-rock. James Brown, Otis Reading, Michael Jackson, Barry White, Isaac Hayes, Akon, Aretha Franklin, Whitney Houston, Gladys Knight, Rebecca Ferguson, Beyonce, Alicia Keys, Lady Ga Ga, Monica Brown, Celeste..Etc Etc, Music Is A Very 'BIG' Part Of His Life...
Most Loved Song ............ Cherish ....... Kool And The Gang. (1985).......
Closely Followed By....One Moment In Time...Whitney Houston. (1988)...
Kool & The Gang - Cherish - YouTube
https://www.youtube.com/watch?v=wmDxJrggie8
TV:- Willie Loves To Watch Most Sports , Football, Especially If His
Club Or Country Are Playing. At The Moment He Is Into Great Train Journeys, Eggheads, Diners, Drive~Ins and Dives,Bizarre Foods America,The Repair Shop,Gardeners World, And Watching The Crime And Investigation / National Geographic Channels On Sky. Loves To Watch The MTV Channels, The Box And Kiss...! Dislikes Soaps And Reality Shows...
SPORT:- Mostly Football. Willie Supports
Liverpool
As A Club, And
Italy
As His Country, He Enjoys Most Other Sports.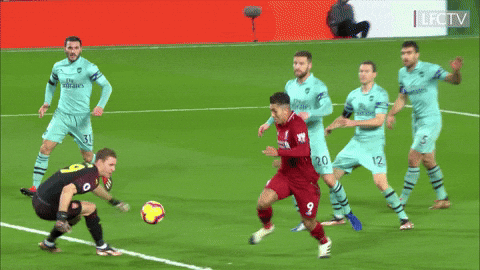 FILMS
:- Mostly Mafia/Gangster Films, But, Willie Loves The Godfather, (He Has Forgotten How Many Times He Has Watched It!) It's A Passion Of His, Part 2 Being His Favourite. And Also Enjoys A Good Thriller Or A Good Horror Film, And Some Of The Old Black And White Films. Favourite Actors Are, Marlon Brando, Robert De Niro, Al Pachino, And Some Of The Old Black And White Stars, Humphrey Bogart, James Cagney, Bette Davis, Jane Russell. But Willie's Most Favourite Is The One The Only Sophia Loren!x
And Willie Has Appeared In A Film..'The Art of Reinvention'...2008..!
A Ten Minute Film..Filmed Locally...!
Here Are The Links...Two x's Five Minutes..
https://www.yo
utube.com/watch?v=utfUj02shkY
Pt1
https://www.youtube.com/watch?v=LAlKDMpxiKc
Pt2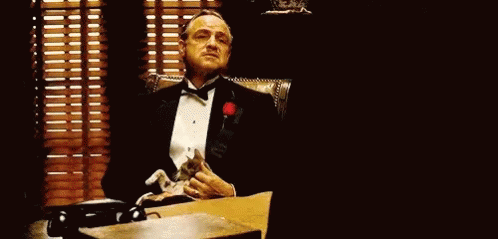 ANIMALS/PETS
:- Willie Is Strictly A Pussy Cat Lover, And Has Had Cats Since The Day He Was Born, In Fact The Very First Night After Being Born At Home, His Mum Laid Him In His Basket,
Their Pussy~Cat Came And Cuddled Up And Slept With Him, And Did So Every Time His Mum Laid Him To Rest In The Basket....Willie Has Always Had A Special Relationship With All Pussy~Cats..!
He Also Says That When God Created The Animals The Ultimate Creature Is The Tiger He Loves Them, He Also Has A Fetish For Spiders/Snakes/ Reptiles/ Sharks!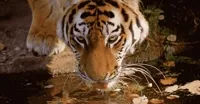 COLOURS
:-
Pink
And
Red.
Willie Is Always Seen With Something
Pink
On, And Say's Its His Mum's Fault. Sicilian Mums Are Supposed To Know The Sex Of Their Baby Before It's Born. So She Prepared Everything Thing In
Pink
, Dresses And All..Yes! Dresses! Then Along Came Willie... "Nuff Said"!!!
:). Hence His Favourite Saying
"Think Pink".
FOOD
:- Willie Enjoys All Types Of Food, His Mum Was A Cook And He Learnt His Cooking Skills From Her. He Is Well Known For His Dinner Parties And BBQ's. And, Has Cooked For As Many As 240 People In One Go, If You Ever Eat At Willie's Never Ask Him What You Are Eating. He Also Makes His Own Curries, Pastas, And Eats A Lot Of Game, Even Down To Rook, Jays And Squirrel. And Never Misses Out On A Bit Of Road Kill. He Is A Big Fan Of Hugh Fearnley-Whittingstall. High~Lite Of The Year, Willie's Annual Barby, First Sunday In August...
Typical Buffet At Willie's Annual Barby!
(Spot The Road Kill).
SUMMARY:-
Willie's Led A Very Varied And Very Eventful Life. Many Up's And Down's He Is A Bit Eccentric In His Manner And Dress, But Enjoys A Good Laugh. A Typical Virgo. Likes Being Controversial, Has Had Quite A Few Letters Printed In The Local Paper, The Sun Newspaper, And, Even Featured On BBC Television Several Times. Willie Is Appreciating The Quality And Craftsmanship Of Many Old Items And Attempts To Live As Naturally, And Healthily As Possible! Some People Might Call It Old~Fashioned, Willie Calls It Being Responsible.
Willie Is Certainly A Character, Who Is Trying To Keep Up With The Rest Of Us, And.........
SUCCEEDING!
Willie Always Says....
Lu rispettu è misuratu, cu lu porta l'avi purtato..
"Respect is measured: Whoever pays it to others, will be respected"
(Old Sicilian proverb)
~~~~~~~~~~~~~~~~~~~~~~~~~~~~~~~~~~~~~~
Willie's Trilogy In Life.....Love Cats...Love Food...Love Pink...!
And Finally From Willie ......
"
May You Always Have Love To Share, Wealth To Spare, And Friends That Care".
Dr Who...? Willie in Costa!
Still A Poser At 50!
"Every Day Above Ground Is A Good Day"
Join Willie In A Cuppa...!
or...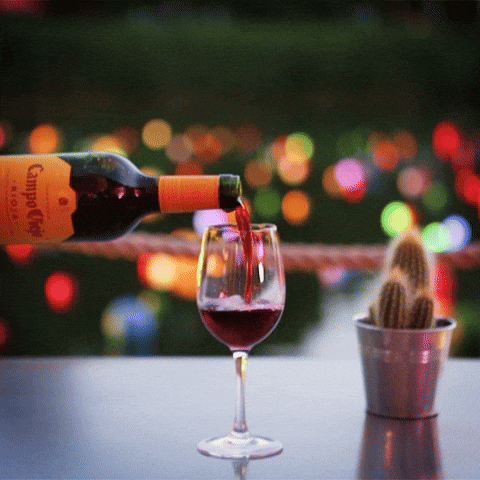 A Glass of Vino Calapso....! Willie's Favourite....!
(Chianti Ruffino)
Willie Has 33 Fancy Waistcoats.....
And 40 Fancy Dicky~Bows!
Willie's Screensaver...
https://www.youtube.com/watch?v=MQrlBIMTzIM